Condolences on Te Taumata member Neville Baker's passing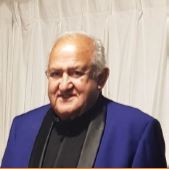 Attributable to: Coral Shaw, Chair, Abuse in Care Royal Commission of Inquiry
We were deeply saddened to learn that Neville Baker, a member of Te Taumata for the Royal Commission, has passed away. On behalf of the whole of the Royal Commission, I send our heartfelt condolences to Neville's whānau and friends. Ka nui te aroha.
As a member of Te Taumata, Neville contributed greatly to our work. His wisdom and experience was instrumental in guiding the Royal Commission. Neville was one of the members of the Māori Perspective Advisory Committee that produced the important 1988 report Puao-te-Atatu and he generously shared his insights and learnings from that time to his work with the Royal Commission. We appreciate and thank him for all that he has done for us, his advice has been truly invaluable.
Neville is originally from Taranaki and is of Te Ātiawa and Ngāti Mutunga descent. Neville held the positions of Chief Executive of Economic Affairs for the Māori Affairs Department, Director Waitangi Tribunal; Director of Māori Land Court; Board Director of the Police Commissioners Māori Leaders Forum, the Hutt Valley Chamber of Commerce, Chinese Cultural Association of NZ, and Board Member of Pūhara Mana Tangata, Chief Ombudsman Office, and was a member of Te Taumata since May 2020.
Nō reira moe mai rā, moe mai rā, moe mai rā.