The first of a series of monthly blogs from the Commissioners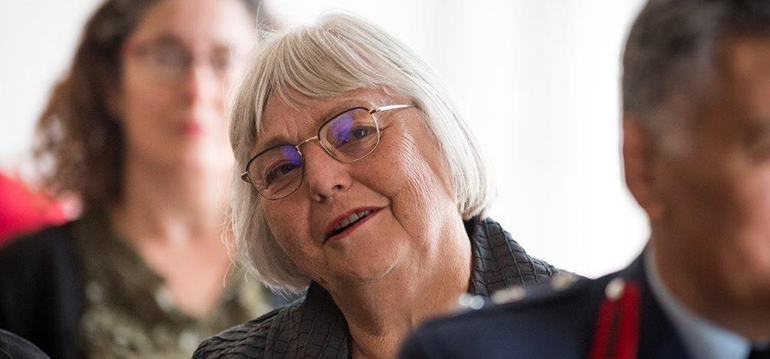 Kia ora koutou
This is the first of a series of monthly blogs from the Commissioners of the Royal Commission to keep you up to date with our work at the Inquiry.
This year will be a very busy one for everyone at the Inquiry as we continue three public strands of work - listening to survivors, engaging with communities and holding public hearings.
I am looking forward to restarting private sessions next week. I know it takes a lot of courage for survivors to share their stories of abuse in care. The sessions can be very emotional and raw for everyone involved. I am in awe of the courage and honesty of survivors who come to share their accounts with me. It is a real privilege to be trusted with their information.
Last year we met with 275 survivors in private session in 13 towns and cities across the country. This year we aim to meet with around 700 more at many more locations. To make it as easy as possible for people to meet with us and share their stories, Commission staff have been out scouting for new venues in towns in the North and South Islands. We want to give people the chance to see us closer to where they live rather than having to travel to the nearest city to attend a session.
We are also planning other ways for survivors to talk to us - such as through group sessions. The main thing is that survivors feel comfortable and supported. If survivors do not want to meet with us personally, they can give their accounts and experiences of abuse in writing. Soon, that should be much easier because we are developing a template you can use, online or in writing. Watch the website and the Inquiry's Facebook page for details of that. No matter how you send your documents to us, it will be free; no postage required.
It is my personal priority to make contact with many Māori leaders and organisations as soon as possible. Far too many Māori children, young people and vulnerable adults have been taken into care since the 1950s. It is vital that we hear Māori voices and Māori solutions.
In January I met with Māori King Tūheitia Paki and his wife Makau Ariki Atawhai at Tūrangawaewae. They extended a very gracious welcome to me and were very interested and enthusiastic about the work of the Inquiry. I am taking up their invitation to attend two poukai in Waikato next month.
Last week I attended the Waitangi commemorations in the beautiful Bay of Islands, it was a very moving and invaluable week. I engaged with lots of people, many doing wonderful work in the isolated communities the Inquiry would like to reach. The Iwi Chairs Forum at Waitangi gave me an opportunity to talk about the work of the Inquiry. I was encouraged and humbled by the offers of support for our mahi from Māori leaders. I look forward to forging strong ties with them and hearing from as many Māori survivors as possible.
There will be six public hearings this year. The first one starts on 23 March and will be on the subject of redress. We will hear evidence about the response of government agencies to survivors' claims for compensation for the abuse they went through in State care. The hearing will be held in the Environment Court in Balance Street, Wellington. It is open to the public and I encourage anyone who is in Wellington during the hearing to come and watch the proceedings. Otherwise you can watch it live on our website.
Finally, I'm keen to mention the approach we are adopting for all our investigations, including those currently underway, e.g. Redress, Catholic Church, psychiatric homes etc. This approach will be led by Counsel Assisting and draw upon the considerable skills, experience and knowledge of staff from diverse disciplines across our organisation to deliver our inquiry. Working together in this way is vital to ensuring we can deliver a high-quality interim report (due this year) and comprehensive final report in 2022.
Remember if you, or anyone you know, wants to be part of this Inquiry, please do get in touch with us. You will be treated with care and respect by our team
Ngā mihi
Coral Shaw
Chair