Public hearings will be held throughout the Inquiry. Through public hearings Commissioners will hear evidence and information about abuse in State care and faith-based institutions.
Each public hearing is part of a wider investigation examining a theme or particular institution.
The evidence heard at public hearings will help the Inquiry make independent, unbiased findings to inform our recommendations to the Government.
COVID-19 Alert levels for Hearings – What you need to know
The Royal Commission will abide by government mandated COVID-19 requirements and ensure the safety of staff and attendees through specific protocols.
This will have an impact on how the hearing is conducted at any COVID level, including the management of people attending, and social distancing provisions inside the hearing space.
COVID-19 ALERT LEVEL 3 No hearing
COVID-19 ALERT LEVEL 2 Hearing can go ahead with the following restrictions:
No public attendance
Limited number of invitees/core participants/stakeholders can attend
Limited attendance by media
All attendees need to sign in by COVID-19 Tracer QR Code or register and complete a temperature check
Hygiene and social distancing protocols apply. Masks and gloves will be available.
Health & Safety Officer will clean in the breaks and at lunch time and assist with physical distancing protocols.
COVID-19 ALERT LEVEL 1
No limitations on attendees
All attendees need to sign in by COVID-19 Tracer QR Code
Health & Safety Officer will clean in the breaks and at lunch time and assist with physical distancing protocols.
Hygiene protocols in place, e.g. hand sanitiser. Masks and gloves will be available.
------------------------------------------------------------------------------------------------------------------------
What to expect
Viewing the evidence
Witness statements will be published after each witness has finished appearing.
Individual witness videos will edited to remove breaks and intervals. These will be published by the following business day after the witness has finished giving their evidence. There may be further delays if witness evidence runs over more than one day or if the footage is delayed due to legal reasons and we will let you know if this is the case.
Transcripts (written) are published and available usually within one week of each witness appearing once it has been fully reviewed by Royal Commission staff.
Unedited Live stream copies of the hearings are available by clicking on the arrow in the top right hand corner of the live stream window that appears during the period of the hearing on the hearings page. Please note these include breaks and intervals.
Attending a hearing
There will be many public hearings during the Inquiry, each running for between one to three weeks.
All public hearings will be held in venues open and accessible to the public.
Our public hearings take place at our Auckland Office 414 Khyber Pass (entrance from Kingdon Street) unless otherwise stated.
You can attend as a member of the public or watch a live stream on our website.
At a hearing
Commissioners will be looking at:
Why people were taken into care
What abuse and neglect occurred
Why it happened and the effect it had
What was learned and what changes were made
How the systems are working now
How things can be done better
For witnesses
Detail about the hearing process will be provided by a member of our legal counsel.
For details about expenses for witnesses at public hearings, see our Witness Expenses Policy.
For media
If you are a journalist and would like to attend and/or report on a Royal Commission public hearing, you must adhere to the Media Guidelines which include applying to attend/report within five business days.
Media enquiries: 027 298 2094, media@abuseincare.org.nz
Current and upcoming hearings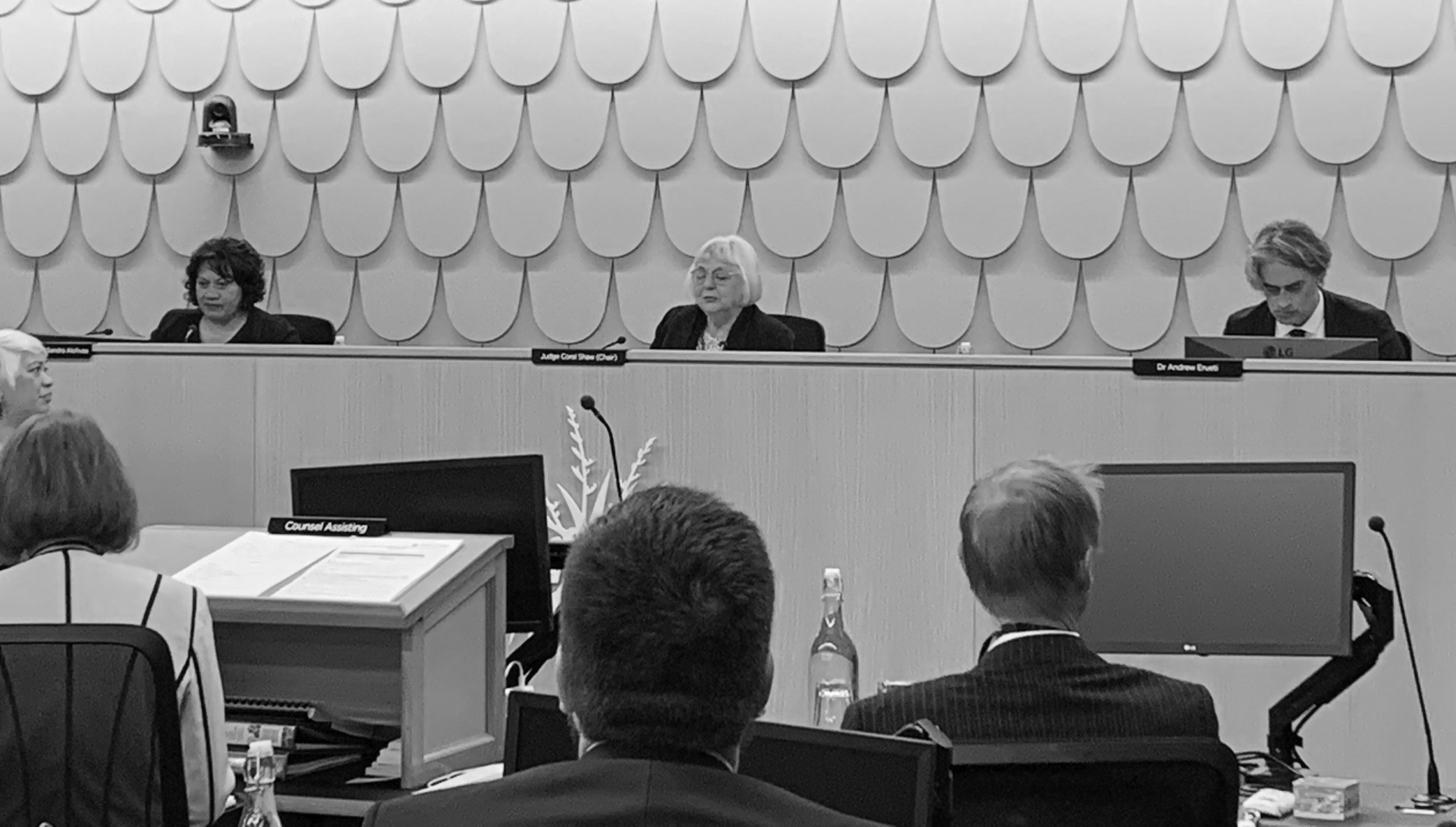 Public hearings provide an opportunity to publicly examine how and why abuse occurred in State and faith-based care.