Invercargill - Panel Lawyers
A list of Panel lawyers in the Invercargill region.
You will have to apply for legal assistance, and meet the eligibility criteria, for one of these lawyers to be appointed.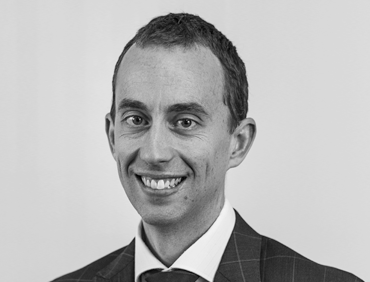 Richard Smith
Barrister
First Floor, 82 Don Street, Invercargill
(03) 929 6676
My name is Richard Smith. I am a barrister based in Invercargill. I was admitted to the bar in 2005 and have practised as a lawyer in a wide range of areas including wills, trusts, estate matters, residential conveyancing, ACC and employment law but my predominant work has always been in criminal and Family Court litigation.
I have undertaken litigation in the civil jurisdiction representing interested parties in Coroners' inquests and ACC hearings. I have 14 years' experience in criminal and family court work. I have held a legal aid lead provider status for more than 10 years in criminal and family matters. I am also an approved and active lawyer for child and youth advocate.
Read more
Kate McHugh
McHugh Law
Shop 2, 101 Dee Street, Invercargill
(03) 422 1755
Advocacy for our most vulnerable is a passion of mine. I look forward to working with those affected throughout the Inquiry.
I have practiced in Invercargill for over 15 years, after graduating from Otago University. Over this time, I have and continue to work primarily in the Criminal defence advocacy area, am an appointed member of the Ministry of Justice Lawyer for Child and Youth Advocate Panels and undertake extensive Family Court work.
Over the years I have completed much voluntary work, including being a Chair and Committee Member of the local Family Court Association, facilitating the likes of Duty Solicitor training for Southland with the NZ Law Society, continuing to volunteer time at the Southland Community Law Centre, and also at Citizen's Advice. I was the President of the Young and New Practitioners, and have been a Committee Member on the Southland Women's Lawyers Committee, Southland District Law Society, now Southland Branch, and some Committees including Legal Aid and the Social Committee.
I continue to be the Youth Advocate representative for the Southland Youth Offenders Team, a committee made up of Government Departments and NGOs undertaking significant work in addressing local youth offending and issues; am past Chair of the St Theresa's School Board of Trustees; and am now the current Chair of the Rugby Southland Judiciary Panel locally.
Peter Redpath
Eagles Eagles & Redpath
80 Kelvin Street, Invercargill
(03) 218 2182
I am a lawyer of 36 years' experience in my home community of Invercargill, Southland, where I grew up, where I have been actively involved in my community as a child, as an adult, as a parent and as a lawyer from the 1960's until now.
Over that time and in different capacities, I have been aware of children in care (including institutional care) and the places where they lived.
My life in law has emphasised ensuring access to justice and advocating for those who can least speak up for themselves.
I have long experience in law across many areas including: lawyer for children, lawyer for people who have lost capacity, mental health, family violence and the whole range of family law, care and protection cases involving CYFS previously and now Oranga Tamariki, civil cases for victims of abuse, and criminal defence work from theft to murder (including acting for many defendants who were victims of abuse).
I have acted for people young and old across a wide range of cultures, building trust and ensuring that their voices are heard. I never step back from challenging those who need to be challenged.