Reaching out to regional Aotearoa New Zealand

Regional engagements are opportunities for the Royal Commission to listen to the experiences and views of survivors, whānau and communities from outside the main centres of Aotearoa New Zealand. The purpose of our haerenga, regional visits, is to learn more from local communities about the wider impacts of abuse in State and faith institution care. Commissioners also want to hear from manawhenua and local communities about what changes are needed for the future to improve care so people can be safe. These insights will inform the Royal Commission's recommendations to Government in its mid-2023 final report.

During the past few months Commissioners have visited:
Kaitaia and Kaikohe
Motupōhue Bluff and Ōtepoti Dunedin
Tūranganui-a-Kiwa Gisborne
In September several Commissioners will return to the Tairāwhiti to visit hapū, iwi and community groups on the East Coast.

Later this year we will be visiting Waikato, Bay of Plenty and other rohe.
Commissioners and Royal Commission staff have been honoured to receive welcomes by mana whenua iwi at all locations.
If you want more information about the Royal Commission's haerenga, please call us on 0800 222 727 or email contact@abuseincare.org.nz

Kaikohe, Kaitaia – May 2022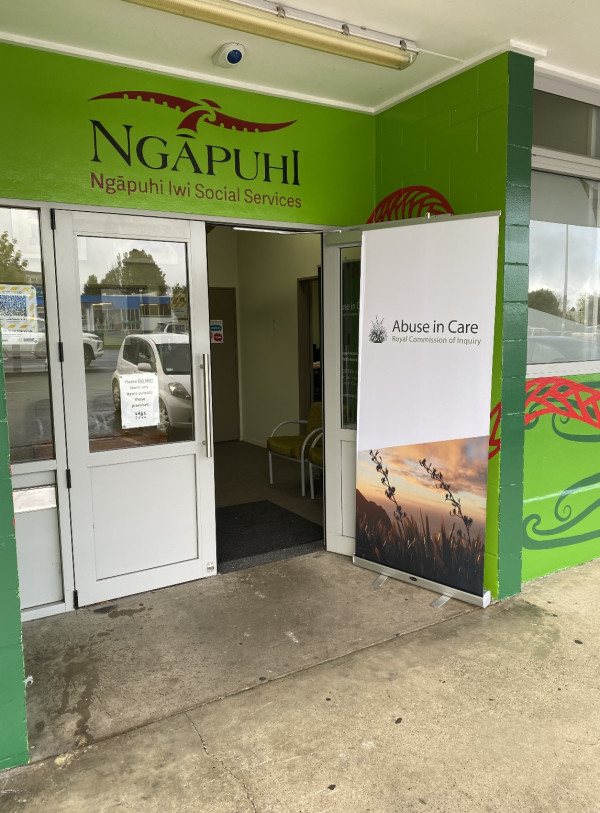 The Royal Commission held a two-day information hub for survivors, whānau and the community at Ngāpuhi Iwi Social Services in Kaikohe, following a pōwhiri at Te Rūnanga-Ā-Iwi-Ō-Ngāpuhi. A two-day information hub was also held at Kaitaia's Te Ahu Centre.

Motupōhue Bluff and Ōtepoti Dunedin – late June, early July

Several events were organised for Commissioners to wānanga with local NGOs and social service providers.

Tūranga-nui-a-kiwa, Gisborne – late July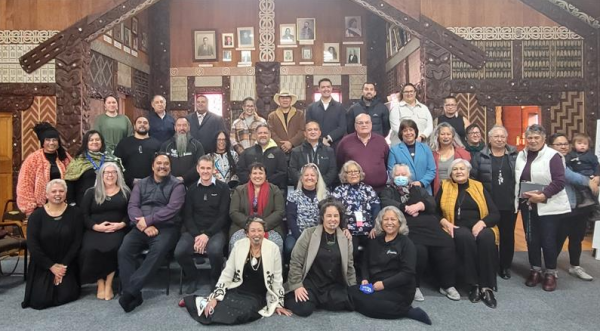 Commissioners and Royal Commission staff were welcomed by manawhenua iwi at Te Poho o Rawiri Marae in Kaiti on Tuesday, 26 July, followed by a wānanga for iwi and kaupapa Māori services, then wānanga for non-government and community organisations and services.
-----------------------------------------------------------------------
Public hearing into responses of State agencies to abuse in care
From 15-26 August the Royal Commission will hold a public hearing to examine the responses of State agencies to the abuse and neglect of children, young people and vulnerable adults.
The State Institutional Response public hearing will take place from 15-26 August 2022 at 414 Khyber Pass Road, Newmarket, Auckland.
It will be open to the public and live streamed on the Royal Commission's website. It will examine witnesses from particular Crown agencies on matters set out in the Royal Commission's Terms of Reference focusing on failures by the State to prevent and respond to abuse in Crown and faith-based care. Witnesses will include chief executives, which will ensure the Royal Commission hears senior leadership perspectives.

Witnesses will be called from Oranga Tamariki, Social Development, Health, Whaikaha, Education, Education Review Office, Teaching Council, Police, Corrections, Te Puni Kōkiri, Pacific People, also the Children's Commissioner and Ombudsman.
The Royal Commission will hold an Institutional Response hearing for faith institutions in October, with further details to come.

The hearings will have both a historical and future recommendations focus.
You can read more about this public hearing here.

If you want more information about this Institutional Response public hearing, please call us on 0800 222 727 or email contact@abuseincare.org.nz

-----------------------------------------------------------------------
Survivors shared their experiences at Disability, Deaf and Mental Health institutional care hearing
Last month we concluded the Ūhia te Māramatanga, Disability, Deaf and Mental Health institutional care public hearing. Link to the hearing page.

Over 10 days we heard from disabled survivors, Deaf survivors and survivors living with mental distress. We also heard from experts and others who shared with us their perspective and what they witnessed. Many survivors were placed in isolated institutions, often by family who thought they were doing the best thing for them. Yet their loved ones were abused and neglected. Survivors told us of the physical, psychological and sexual abuse that occurred.

Over-medication, invasions of privacy, being deprived of communication and culture were normal practices in institutions that were abusive, and this had a devastating and long-lasting impact on the wellbeing and mana of survivors.

Many survivors told us how difficult it was to speak up or complain about the abuse they were experiencing.

When they were able to talk of their experiences, they were not believed. Complaints mechanisms were simply not accessible to them, or were non-existent. Many still carry with them the impacts of the abuse and neglect they suffered.

Staff members who worked at these institutions also came forward to speak publicly about the culture that enabled and protected perpetrators. Staff members who spoke up against abuse were bullied, ridiculed or prevented from advancing in their careers.

While policy and attitudes toward people who experience mental distress, and to Disabled and Deaf communities, have to some extent positively progressed, it was clear from the hearing that many of the attitudes that led to abuse in institutions still exist today.

Survivors called for meaningful, systemic, survivor and community-led change so abuse and neglect will never happen to any person receiving support, education or care. They told us that Disabled and Deaf people, and people with lived experience of mental distress must be better enabled to lead on issues affecting them, and connect with their identity, culture, language and means of communication.

It has been a privilege for Commissioners to listen to the voices of survivors and others during this hearing.

We acknowledge the bravery and resilience of every witness who came forward to share their story with us and with Aotearoa New Zealand.

We hold deep respect for them, we value their personhood and culture, and acknowledge that people with lived experience of mental distress, Disabled and Deaf people are a valuable part of our community who must be embraced for their authentic selves.

The witnesses have made a very valuable contribution to the work of the Royal Commission. What we have heard will inform the reports we produce and our recommendations.