Pānui January 2022 - Marylands School And Māori Public Hearings Coming Up In February And March
Tēnā koutou katoa

Welcome to the January 2022 Royal Commission Pānui.

Over the coming year there will be five public hearings, beginning with Marylands School at the start of February and the Māori hearing in March.
For everyone's health and safety we have planned for how we will run hearings safely at any traffic light setting.

This means we can hold hearings as planned at the present red setting, but members of the public cannot attend in person.

However, you will be able to watch the live stream of the hearing on our website and individual witness testimony videos and written evidence will be posted there as soon as they are available.

Private sessions will continue in all COVID-19 traffic light settings. Read more about how public hearings and private sessions will work under different traffic light settings on our website:

Public hearings
Private sessions
------------------------------------------------------------------------
Marylands School public hearing 9-17 February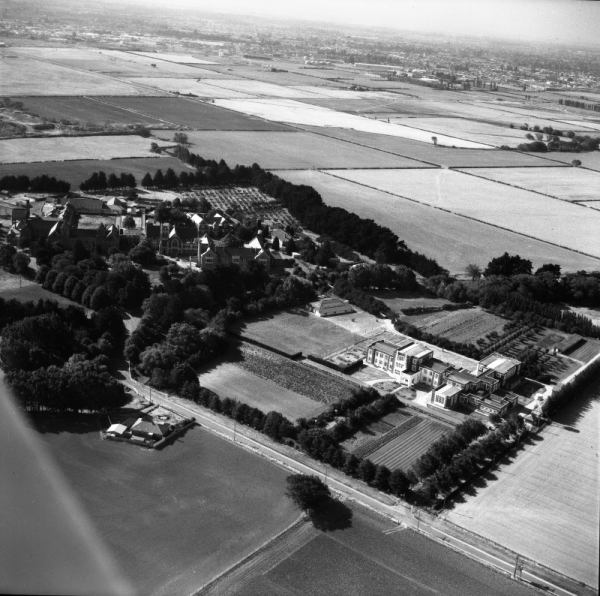 Aerial photo of Marylands School and St Joseph's Orphanage in the 1970s. Photography: V C Browne & Son – www.vcbrowne.com
Survivors of abuse in the care of the Catholic Church at Christchurch's Marylands School, and two related facilities, will give evidence at the first public hearing of the year which starts on Wednesday 9 February.

The hearing is a case study as part of the Royal Commission's wider investigation into abuse in the care of the Catholic Church in New Zealand.
The hearing will be held at Tii Tu Tahi our Auckland hearing space, subject to COVID-19 restrictions, and can be watched by live-streaming on the Royal Commission's website.

Some witnesses will be giving evidence by video from Christchurch or other centres throughout Aotearoa or will give pre-recorded evidence. There will be more information on the Marylands School hearing page on the Royal Commission's website from next week.
---------------------------------------------------------------------------------------------------------------------
Māori public hearing 7-18 March at Ōrākei Marae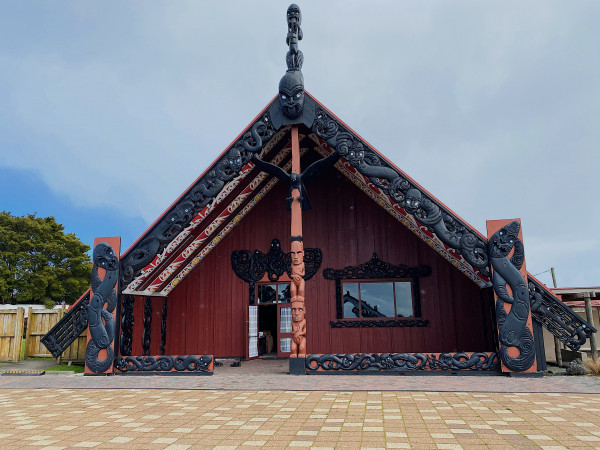 Tupuna whare Tumutumuwhenua, Ōrākei Marae, where the Māori hearing will take place.
From 7-18 March Māori survivors and their whānau will share their experiences of abuse in care at the Māori public hearing. It will be held in partnership with Ngāti Whātua Ōrākei in their tupuna whare Tumutumuwhenua.

Māori survivors and their whānau will talk about how abuse in care has impacted them, including ongoing intergenerational effects and impacts on their connection to te ao Māori.

The hearing will include kōrero about the wider systemic factors that led to Māori being over-represented in care and the far-reaching impacts of the abuse of Māori in care on all of Aotearoa.

We will live stream the hearing on our website and post witness evidence and other information throughout the event.

We are committed to holding the hearing in March, even if the COVID-19 traffic light setting continues to be red. This would involve a restriction on the number of people who could attend.
Witnesses have told us they do not want the hearing dates to change again, after the hearing was delayed from last September because of COVID-19.
-----------------------------------------------------------------------------------------------------------
Lake Alice investigation update
The Lake Alice investigation held their public hearing in June 2021. This gave the Commission a comprehensive picture of what happened at the Child and Adolescent Unit at Lake Alice, how it happened, the impacts on survivors and it allowed us to question the State about Lake Alice. Since the hearing we have continued to interview witnesses and investigate further, including seeking further documents and evidence from various parties.

In our investigation so far we have received 154 statements from survivors and other witnesses related to abuse at Lake Alice; 37 survivors have met one-on-one with a Commissioner to share their experience; and close to 200,000 documents relevant to the investigation have been collected and are being analysed.

We continue to seek new information about Lake Alice. If you or anyone you know have experiences or information to share, please get in touch with us.

Commissioners consider all evidence received to-date and as it comes in. The full report on Lake Alice will be released in mid-2022, it will contain findings and recommendations.

Lake Alice in the media

In December 2021 the Police announced they would not be charging Dr Selwyn Leeks in relation to allegations of abuse against patients who were in care in the Child and Adolescent Unit at Lake Alice.

We acknowledge the distress this may cause survivors and want to assure survivors that this decision by the Police does not deter the Royal Commission from making adverse findings about Dr Leeks and about survivors' allegations against him.

The Royal Commission can also make findings about how allegations weredealt with by authorities, including the Police. The Royal Commission does not have the authority to lay criminal charges.

Commission media release: Abuse in Care Royal Commission can make findings against former Lake Alice psychiatrist Dr Selwyn Leeks

Please note: It was reported in the NZ media on 26 January that Dr Leeks has died.
---------------------------------------------------------------------------------------------------------------------
He Purapura Ora, he Māra Tipu From Redress to Puretumu Torowhānui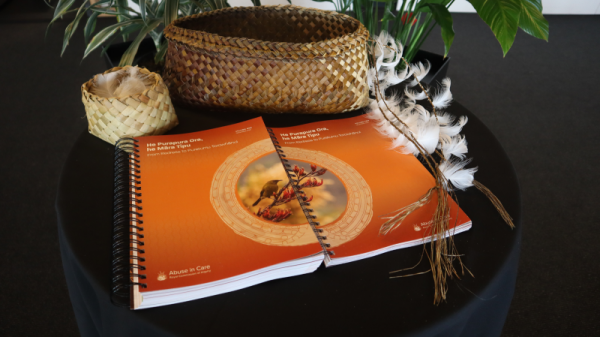 In December 2021 the report He Purapura Ora, he Māra Tipu – From Redress to Puretumu Torowhānui was presented to Parliament. The report contains our findings and recommendations to date, and urges the Government to urgently introduce a new, independent, survivor-focussed puretumu torowhānui redress system.

This report is about the struggle of many survivors of abuse in care to restore their lives, regain their mana and hold previous and current governments of the day, State and faith-based institutions to account for the abuse survivors suffered.

You can read the report on our website in different translations/versions.
English
Te reo Māori
New Zealand Sign Language (Summary)
Easy Read (under Alternate versions heading)
Short-form version (under Alternate versions heading)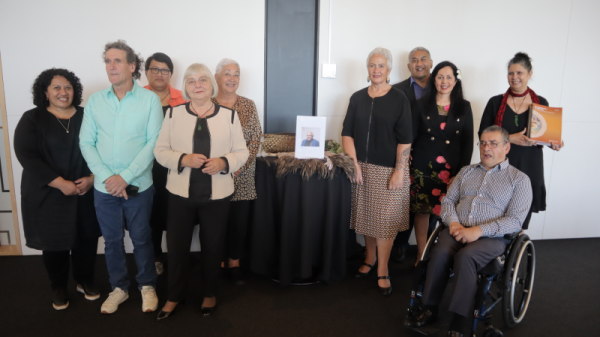 A small group of survivors, Commissioners and staff and advisors came together on the day He Purapura Ora, he Māra Tipu – From Redress to Puretumu Torowhānui was released to the public.
January Panui for web
Word Document, 1.1 MB