Testing our thinking with survivors and communities

The Royal Commission continues to engage with groups of survivors, whānau and advocates as we progress the work on our final report.

Rangatahi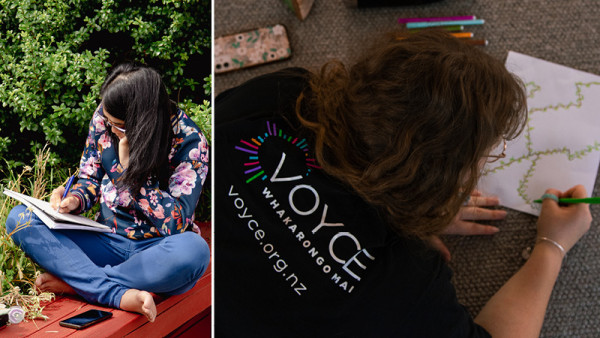 Since the beginning of this year the Commission has collaborated with VOYCE Whakarongo Mai to establish a reference group of rangatahi who have experience of the care system. This group is working together to provide advice on the recommendations that the Commission has been drafting, and identifying key messages about what is most important to them for the future of care.

Two in-person wānanga have been held this year on Papatuānuku Marae in Auckland. Over the coming weeks, the rangatahi will meet via Zoom weekly ahead of the final wānanga at the end of June in Wellington, where they will share their thoughts directly with Commissioners.

Incarcerated whānau
Over the course of the Inquiry we have engaged with incarcerated whānau (people in prison) around Aotearoa, primarily through private sessions. We have held around 200 private sessions with survivors in prison.

In April, the Commission worked with the support of Corrections to visit five prisons for group discussions with incarcerated whānau. It was an opportunity to speak with prison communities in group settings, as we have with communities outside the wire, on the themes arising from the Inquiry.

Through these engagements we spoke with 98 people. What we heard from incarcerated whānau will inform the Commission's final report.

Takatāpui and Rainbow whānau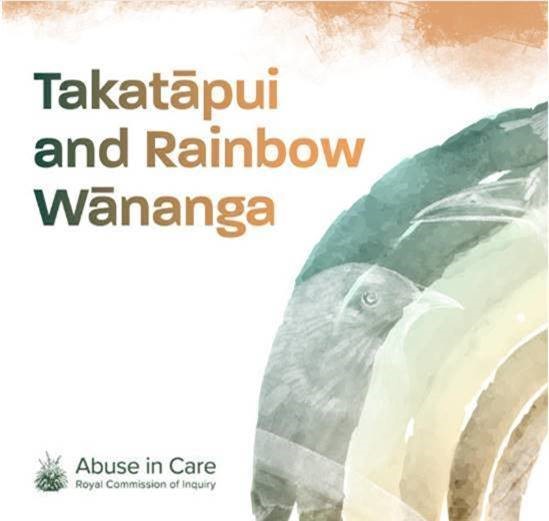 This month, State and faith-based survivors and advocates from LGBTQIA+, Takatāpui, MVPFAFF+, Pasifika Rainbow peoples (Rainbow communities), came together at a closed and private wānanga to share their experiences with the Royal Commission.

The wānanga was an opportunity to connect kānohi ki te kānohi following an online hui late last year. It allowed the Royal Commission to hear more voices, collective themes and solutions from survivors and advocates that will help inform its findings and recommendations in relation to Rainbow communities.

Gang whānau
In February, Hikoi Nation invited the Commission to a gang hui to listen to gang whānau speak of their experiences while in state and faith-based care.

There will be two further gang engagements over the next couple of months to hear the voices of wahine gang whānau.

In addition to this, a careful analysis of the experiences received by our gang whānau survivors will be included in a special gang report written by experts Professor Tracey McIntosh and Morgan Godfery. This will be released at a later date.
Order of St John of God case study (Marylands School, Hebron Trust) out in July

The long wait by survivors of Marylands School, Hebron Trust and St Joseph's Orphanage for the Royal Commission's St John of God case study report and findings is almost over. It will be presented to the Governor-General in late July.

Soon after that the report will be tabled in Parliament and released publicly.

We give a commitment to registered survivors of Marylands School, Hebron Trust and St Joseph's Orphanage that every effort will be made to contact you through our usual channels – online, by post or through your support person – ahead of the report becoming public.

We will give you an update on the timing of the report in next month's survivor pānui. We know that the coming release of the St John of God Case Study Report may distress some survivors. Remember, we are here for you. If you need support, contact us during weekday hours at 0800 222 727, free text 8155 or email us at

contact@abuseincare.org.nz.


Update on the renaming of Marylands Reserve and Marylands Place

Christchurch City Council is proposing to change the names of Marylands Reserve and Marylands Place in Middleton.

The Council is taking this action following the recommendation in our report, He Purapura Ora, he Māra Tipu - From Redress to Puretumu Torowhānui, to remove any memorials to perpetrators of abuse.

The Council has asked us to let you know that it has been working to get this change made, but there have been some issues to resolve and it now expects the renaming to be complete by August this year.

If you have any questions please contact Tessa Zant, Manager Engagement, Christchurch City Council on (03) 941 8935 or

Tessa.Zant@ccc.govt.nz.


'The Quarter Million' Spinoff series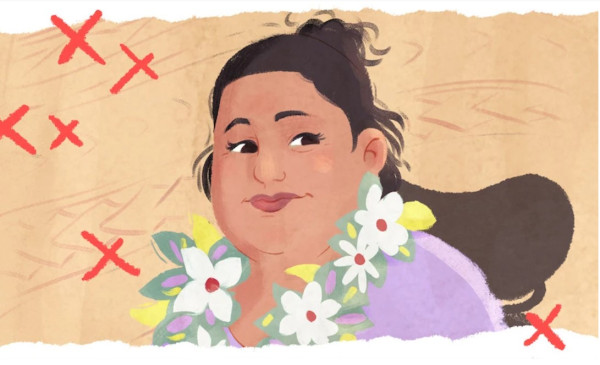 The Quarter Million is The Spinoff's series on the Royal Commission of Inquiry into Abuse in Care.

The Commission has been working closely with The Spinoff and survivors Mike Ledingham, Joan Bellingham, Tupua Urlich and Lusi Faiva on a series of illustrated survivor stories. Each story has a different illustrator who also worked closely with the survivors.

You can read the survivor stories by clicking on the links below:

Mike Ledingham
Joan Bellingham
Tupua Urlich
Lusi Faiva

Or view all the experiences on the Spinoff website:

thespinoff.co.nz/authors/the-quarter-million

Over the coming months, The Spinoff will also be publishing articles on care settings as part of The Quarter Million series.

Shared on behalf of the Crown Response Unit:
New guidance to improve agencies' practice when redacting records
The Crown Response Unit has published new guidance for agencies to improve consistency in the way agencies make redactions to care leavers' records when they are requested by people who have been in care.

This is part of the work being undertaken by the CRU in response to the Royal Commission's interim report, which made several recommendations about the provision of records to people who have been in care. In December 2022, Cabinet agreed to improvements to providing access to records, with an initial focus on developing guidance on redactions to support more consistent and transparent practice across agencies and organisations.

The

Shared Redaction Guidance

focuses on an issue that survivors and the Royal Commission have highlighted and aims to shed light on redaction processes. The guidance has been published on the

CRU website

and sent to a range of State agencies and non-State organisations.

Oranga Tamariki, Ministry of Social Development – Historic Claims Unit, Ministry of Education – Sensitive Claims, Ministry of Health, Whaikaha, and the Methodist Church Archives of New Zealand have already indicated their intention to use the guidance.

CRU has also created a page on its website with

information for survivors and care leavers

about accessing their records, including information on what to expect when making a request for records, common reasons why redactions are made, recordkeeping issues they may come across, and information on where to access supports.



Call us in New Zealand on 0800 222 727 between 8.30am and 4.30pm Monday to Friday, or text 8185.
Call us from Australia on free phone 1800 875 745.
Write to us at PO Box 10071
,
Wellington 6140.
Help and support services