Stay up to date with the work of the Inquiry through our News section.
If you would like to receive our media releases, please email media@abuseincare.org.nz.
For Media
Media play an important role in helping the public understand the scale and impact of abuse in care. If media people would like to attend and/or report on a Royal Commission public hearing, you must adhere to these Media Guidelines which include applying to attend/report within five business days. If you have an media enquiry, please contact: media@abuseincare.org.nz or 027 298 2094.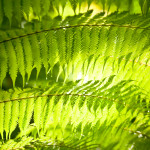 The Abuse in Care Royal Commission of Inquiry is formally extending the scope of its Anglican investigation.