Pānui June 2021 - Public hearings in June and July
Lake Alice Child and Adolescent Unit public hearing – 14 to 30 June in Auckland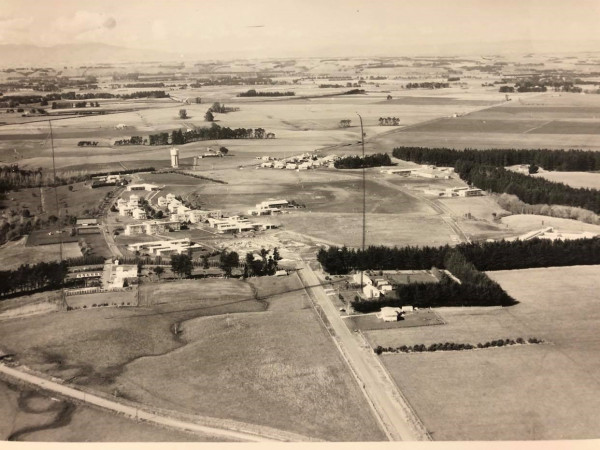 Aerial photograph of Lake Alice Hospital buildings and surrounding area
The Lake Alice Child and Adolescent Unit public hearing will be in Auckland at Level 2, 414 Khyber Pass Road, Newmarket, Auckland (entrance from Kingdon St) from 14-30 June.

The hearing will focus on evidence about abuse of children and young people in the care of the Child and Adolescent Unit at Lake Alice psychiatric hospital in the 1970s. We will investigate what happened, and why it happened. We are also investigating what the Government, Police and professional bodies did to prevent and respond to abuse of children and adolescents in the Unit. We will look at how Lake Alice staff were trained and supervised, the discipline and complaint process, and the support provided to staff by the Unit's management.

The hearing will be live streamed on our website https://www.abuseincare.org.nz/ and the content might be confronting. If you need support, please call our Contact Centre on 0800 222 727 (weekdays 8am-6pm NZT) which can direct you to wellbeing support if needed.
The Lake Alice case study is part of the wider investigation into abuse in psychiatric care. Learn more about the Lake Alice Child and Adolescent Unit case study here: https://www.abuseincare.org.nz/public-hearings/abuse-in-state-psychiatric-care/lake-alice-child-and-adolescent-unit/

Under Covid Alert Level 1 members of the public are welcome to attend this hearing. Hygiene and health and safety measures will be in place. Further information about how the hearings operate under different Covid alert levels can be found here: https://www.abuseincare.org.nz/public-hearings/about/
---------------------------------------------------------------------------------------------------------------
Government shows its commitment to supporting the Inquiry into Abuse in Care
In April the Minister of Internal Affairs announced changes to the Inquiry's Terms of Reference which are:
An extension to our final report deadline. The final report is now due to the Governor-General in June 2023, rather than January 2023.
Setting the due date of our Redress report to October 2021.
Narrowing the scope of our Terms of Reference by removing the requirement to provide forward-looking recommendations.
In May the Government announced its 2021 Budget and we are grateful for the Government's ongoing financial commitment to the Inquiry for the next 2 years.
-------------------------------------------------------------------------------------------------------------------------
Tulou – Our Pacific Voices: Tatala e Pulonga – 19 to 30 July at Fale o Samoa in Māngere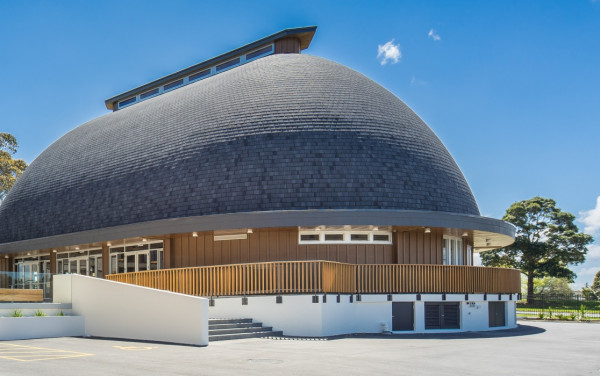 Fale o Samoa venue in Māngere, Auckland
The Inquiry's Pacific hearing will examine issues that are relevant to Pacific people across all State and faith-based care settings included in the Terms of Reference.

The public hearing will be held at the Fale o Samoa in Māngere. The Fale will provide a culturally and spiritually safe environment for Pacific survivors.

This hearing is named 'Tulou – Our Pacific Voices; Tatala e Pulonga' as Tulou is a term commonly used in many Pacific languages to show courtesy when one comes within another's personal space. This acknowledges the voice of our survivors and their personal space while allowing us to listen and learn from their experiences. Tatala e pulonga is a Tongan metaphor meaning 'lifting the dark cloud'; in this context the dark history of abuse in care.

Learn more about our Pacific peoples' investigation here: https://www.abuseincare.org.nz/public-hearings/pacific-peoples-experience-of-abuse-in-care/
------------------------------------------------------------------------------------------------------------------------
Redress submissions close 16 June
We are asking for submissions on potential changes to redress schemes in Aotearoa New Zealand for survivors of abuse in care. The closing date for submissions is Wednesday 16 June.

There are several questions we are asking for feedback on. The questions, and information about how to make a submission, can be found at: https://www.abuseincare.org.nz/survivors/how-to-get-involved/redress-submissions

If you would like a hard copy of the questions, please contact our Contact and Support Centre:

(0800) 222-727 (weekdays 8am to 6pm NZT), excluding public holidays
(1800) 875 745 if calling from Australia
Email: contact@abuseincare.org.nz
-----------------------------------------------------------------------------------------------------
Taking part
Information about the different ways you can take part in this Inquiry can be found here: https://www.abuseincare.org.nz/get-involved/
Panui June 2021
Word Document, 407 KB