Te Taumata
Te Taumata contributes to the Royal Commission's response to the historical abuse and neglect of tamariki, rangatahi and adults while in the care of the State and faith-based institutions.
Te Taumata provides strategic advice, ensuring the work of the Royal Commission implements an effective Treaty-based approach informed by the articles of te Tiriti o Waitangi. Te Taumata complements existing Māori expertise within and provided to the Royal Commission.
Te Taumata provides guidance and support on tikanga to be observed when engaging with iwi, hapū and Māori organisations. Te Taumata plays an important role in strengthening relationships with Māori with a view to assisting the Royal Commission's engagement with Māori and that the processes for gathering information and hearing evidence reflects the over-representation of Māori in State and faith-based care. 
The role of Te Taumata does not diminish the rights of iwi, hapū and Māori entities to address the Royal Commission directly on matters that are important to them.
Taumata membership
Whakaurutanga Te Taumata
There are five members of Te Taumata.
The appointed chair is Prue Kapua. Two iwi members have been selected by their respective iwi to provide mana whenua representation in the two areas where the Royal Commission was primarily located – Te Whanganui a Tara Wellington and Tāmaki Makaurau Auckland.
Liz Mellish representing Te Ātiawa, Port Nicholson and Taranaki Whānui.
Shirley Ikkala representing Ngāti Whātua ki Orākei in Auckland City.
The other members have been appointed for the skills and experience they bring to the role.
These are the current members of Te Taumata:
Prue Kapua - Te Taumata Kaiwhakahaere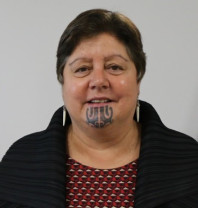 Prue grew up in Rotorua and is of Ngāti Whakaue, Te Arawa and Ngāti Kahungunu descent. She is the immediate past president of the Māori Women's Welfare League, a position she held for eight years and is the principal of her law firm Tamatekapua Law. Prue is the current chair of Māori Women's Development Inc. and since 2019 has been a member of the Waitangi Tribunal.
Liz Mellish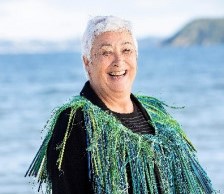 Liz is of Te Atiawa, Taranaki and Ngāti Ruanui descent and is chair of the Palmerston North Māori Reserve Trust. Liz is involved in many sectors as a trustee in the Ngahuru Charitable Trust, Wharewaka o Poneke Charitable Trust and Matiu Island Charitable Trust. She is also an adviser to the Lion Foundation, the Māori Heritage Council Te Kaunihera Māori o te Pouhere Taonga, and director on Wharewaka o Poneke Enterprises Limited and Federation of Māori Authorities.
Shirley Ikkala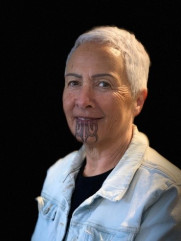 Shirley Ikkala is of Ngāti Whātu ki Orakei and Cook Island descent. She currently holds the position of Professional Teaching Fellow/Pouarataki in the faculty of education and social work at the University of Auckland. Her professional background is in social work, management, leadership and social work education with a strong focus on indigenous/bicultural bodies of knowledge and practice. Shirley's focus in her personal and professional career is to ensure social justice prevails towards a strong social and economic base that takes people forward. She is passionate about ensuring the voices of whānau are heard and that the decisions made are done so with integrity and honesty – tika, pono, aroha.
Eugene Ryder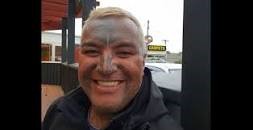 Community worker/kaimahi hapori, Eugene Ryder's personal journey took him through a challenging childhood, State care and prison onto E Tū Whānau-aligned social worker, legal student, kapa haka stalwart and dedicated husband and father. His journey is proof that the moemoeā of a better life is always achievable.
Eugene has spoken publicly about the abuse he suffered as a child in State care and the sense of belonging he found in joining the Black Power gang as a teenager. As a young parent, he came to question the gap between his own behaviour and the rules he was laying down for his tamariki, and he began to turn his dream of a better life for his whānau into reality. Despite having left school at 13, he began studying as an adult, successfully graduating with a social work degree.
As well as currently studying law at Victoria University of Wellington Te Herenga Waka. He is also a member of the Oranga Tamariki Māori design group, kaitiaki on the Climate Commission's Inaia Tonu Nei programme and a member of the Independent Children's Monitor's Kāhui group.
Haimona Waititi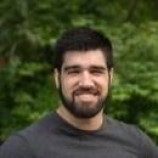 With te reo Māori as his first language, Haimona grew up in Te Kaha in the Eastern Bay of Plenty, immersed in his culture and raised within a Māori worldview. He was awarded a Master of Psychology with distinction from Victoria University of Wellington Herenga Waka, and has held roles in research for Whānau Ora and Enviroschools, rangatahi development through the Tuia Trust and his iwi, and stakeholder engagement at the University of Waikato. Haimona recently started his own consultancy to provide cultural training, reviews and supervision to organisations and individuals wanting to build their understanding and better connect with Māori. He also helps non-Māori connect with their Pākehātanga.