Te Taumata
Te Taumata contributes to the Commission's response to the historical abuse and neglect of children and vulnerable adults while in the care of the State and Faith-based institutions. The Taumata will provide strategic advice by ensuring the work of the Commission implements an effective Treaty based approach informed by the articles of the Treaty, across the work of the Inquiry.
Te Taumata compliments existing Māori expertise within the Commission and will provide guidance and support regarding the appropriate tikanga to be observed when engaging with Iwi, hapū and Māori organisations. Te Taumata will assist in strengthening relationships with Māori so that engagement with processes is achieved to record their views and responses to these events.
The role of Te Taumata does not diminish the rights of Iwi, hapū and Māori entities to address the Commission directly on matters that are important to them.
The Taumata will be focussed on:
Working through the Executive Director and the General Manager Treaty and Engagement to provide strategic expert advice directly to the Commissioners
ensuring the Commission implements a Treaty of Waitangi approach in all its work
enhancing the Commission's relationships with Iwi, hapū and whānau by ensuring the correct tikanga is observed when engaging with Māori
ensuring that the processes for gathering information and hearing evidence reflects the over-representation of Māori
Out of scope includes:
independently representing the Commission externally
undertaking operational tasks within the Commission.
Taumata membership
There are three members in Te Taumata. The appointed Chair is Prue Kapua who represents the Maori Women's Welfare League. The two remaining members are:
Two Iwi members have been selected by their respective Iwi to provide manawhenua representation in the two areas for the office of the Royal Commission, Wellington and Auckland in acknowledgement of their mana whenua status in the location of the Commission's offices in Wellington and Auckland.
Liz Mellish representing Te Ātiawa, Port Nicholson and Taranaki Whānui.
Sharon Hawke representing Ngāti Whātua ki Orākei in Auckland City.
Prue Kapua (Te Taumata Chair)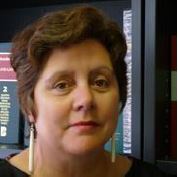 Prue grew up in Rotorua and is of Ngāti Whakaue, Te Arawa and Ngāti Kahungunu descent. Prue is the current president of the Māori Women's Welfare League, and the Principal of her law firm Tamatekapua Law. Her practice predominantly involves Māori Land Law and Tiriti o Waitangi, Resource Management, Family and Medico legal issues. Prue is one of only four external specialist advisors to the legal services agency in respect of Waitangi Tribunal claims.
Liz Mellish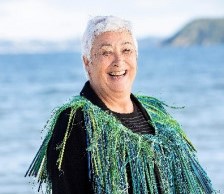 Liz is of Te Atiawa, Taranaki and Ngāti Ruanui descent and is Chair of the Palmerston North Maori Reserve Trust. Liz is involved in many sectors as a Trustee in the Ngahuru Charitable Trust, Wharewaka o Poneke Charitable Trust and Matiu Island Charitable Trust. She is also an adviser to the Lion Foundation, the Māori Heritage Council Te Kaunihera Māori o te Pouhere Taonga, and Director on Wharewaka o Poneke Enterprises Limited and Federation of Maori Authorities.
Sharon Hawke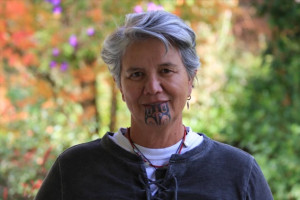 No Ngāti Whātua raua ko Ngāti Mahuta ia. Sharon is no stranger to the Māori struggle or to Treaty claims. She trained as a camera operator in television and worked in film, commercials, television and corporate production for 23 years. In that time, she produced for her own company Moko Productions while doing mainstream work for a decade. Her work in the last decade has been in governance covering iwi-based boards, large non-government organisations in mental health and housing, also branching into arts and sports. Sharon writes part time when she is not out at sea on her waka ama. Sharon has a partner and a 15-year-old daughter and resides happily in East Auckland on her papakainga.