Our people
Ō mātou tāngata
This Inquiry is led by a Chair, three Commissioners, an Executive Director and two Senior Counsel Assisting.
Coral Shaw - Chair
Coral Shaw - Heamana
Coral was first a teacher and then a lawyer in Auckland. As a District Court judge in West Auckland she introduced a first fast track system for family violence cases which included advocates for family abuse victims. She established WAVES, a trust to coordinate West Auckland services for victims and perpetrators of family violence. She also incorporated a marae-based programme of Restorative Justice into the Waitakere Court sentencing processes.
Coral later served as a Judge of the New Zealand Employment Court and then a Judge of the United Nations Dispute Tribunal. She is a mediator and has served as a trustee on a number of charitable trusts including Hoani Waititi Marae and Mahi Tahi Akoranga Trust (prisoner rehabilitation). She has been a volunteer worker for the Citizens Advice Bureau. Coral has recently carried out reviews into conduct at Fire and Emergency New Zealand and the Human Rights Commission.
Ali'imuamua Sandra Alofivae - Commissioner
Dr Andrew Erueti - Commissioner
Andrew is Associate Professor at the University of Auckland Faculty of Law. He is a former Fulbright Scholar and has published extensively in New Zealand and overseas on indigenous rights and human rights in international law. Between 2008 and 2012, he was Amnesty International's lead adviser on Indigenous rights based in London and the UN office in Geneva. Before becoming an academic Andrew practiced at the law firm, Kensington Swan.
Andrew has combined his academic work with advocacy for indigenous rights. He advised on the claims relating to the call for an independent inquiry into the neglect and abuse of Maori children in state care. He has also advised Maori and indigenous peoples on claims to the Waitangi tribunal and human rights treaty bodies, including the UN CERD Committee and UN Human Rights Committee.
Paul Gibson - Commissioner
Paul was the Disability Rights Commissioner at the Human Rights Commission from 2011 to 2017. The work he has led includes historic state abuse, accessibility, education, New Zealand Sign Language, Down Syndrome and antenatal screening, neuro-disability, and mental distress/ psycho social disability. Paul is a former President of the Disabled People's Assembly. Internationally he led in promoting the voices of under-represented groups within the disability community, and he chaired the Global Network of National Human Rights Institutions disability caucus. He previously worked as an independent disability consultant, in health, tertiary education, a farmer, and as a musician. Paul is blind and uses Braille and speech output technology.
Helen Potiki - Executive Director
Helen joined the Royal Commission as Acting Executive Director in July 2021. In September 2021 it was announced that Helen would be Executive Director for the remaining duration of the Inquiry.
Helen was most recently Applied Policy Manager at the Office of Ethnic Communities. She has also been the Deputy Chief Executive at the Ministry of Housing and Urban Development, as well as the Acting Chief Executive of the Ministry for Women.
Helen has 18 years' experience in the Public Service and a strong background in International Relations, this includes leading Government delegations to the United Nations Commission on the Status of Women in New York, the APEC Women in the Economy Forum in Vietnam and the East Asia Forum on Family and Gender Policy Development in Thailand.
Helen has strong experience working in the area family violence, namely, violence against women and in particular, Māori and Pacific Women. She understands our important work and has strong Māori leadership. She has tribal affiliations to Tapuika, Ngāti Porou and Ngāi Tahu.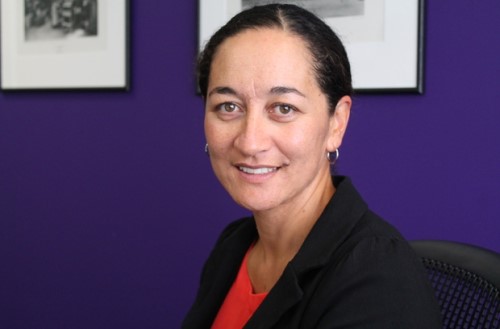 Simon Mount KC - Counsel Assisting
Simon Mount KC is a barrister specialising in civil and criminal litigation, regulatory law, health and media law, and public inquiries.
He began his career as a Judges Clerk in 1995, received a Fulbright Scholarship in 1997, and an LLM degree from Columbia Law School in New York in 1999. He was a litigator and Crown Prosecutor in Auckland from 2000-2010, and has appeared at all levels in the New Zealand court system, including the Privy Council.
Simon was Counsel assisting at the Pike River Royal Commission in 2011-2012 and Counsel for New Zealand Police, for the Inquest into the death of the Kahui twins in 2010-2012. Simon has been Attorney- General for the Pitcairn Islands since 2015. Most recently Simon led an Inquiry into the use of external security consultants by government agencies.
Kerryn Beaton KC - Counsel Assisting
Kerryn Beaton KC is a barrister in Christchurch specialising in criminal law, public inquiries, and coronial inquests.
She has worked as both a criminal prosecutor and defence lawyer and has conducted many complex jury trials and appeals. Kerryn was counsel assisting the Royal Commission into the Pike River Mine disaster in 2011-2012, and was appointed the Christchurch Public Defender from 2012-2014.
Kerryn then worked for two years in Cambodia as a legal officer in the United Nations Khmer Rouge investigations into crimes against humanity. Kerryn's practise includes acting for many clients who are survivors of abuse in care.