He mihi
E ngā mana ririki, e ngā kārangarangatanga maha, e ngā kāwai ariki puta noa i te motu, nei rā te mihi maioha. Tēnā koutou, tēnā koutou, tēnā koutou katoa.
Harikoa ana mātou ki te whakaatu i He Purapura Ora, he Māra Tipu. Kia Torowhānui te Puretumu. Nā ō mātou pou tikanga i tuku mai te ingoa o tā mātou rīpoata – nā Waihoroi Hōterene rātou ko Moe Milne, ONZM, ko Paraone Gloyne me Dr Hana O'Regan. He mea huti i te whakataukī "he purapura ora, he māra tipu" i te mea e whakaahua ana i te whakaaro o tētahi purapura, ahakoa pea kua takahia, ā, kua riro tētahi wāhanga ōna, - he pitomata mutunga kore tonu tōna, hei tipu, hei whanake. Ka pērā hoki ngā purapura ora, ka pupuri i te mauri, ā, ka whanake, ka tipu ahakoa te pāmamae kua wheakohia e rātou. Ka whai wāhi hoki ngā tāngata katoa ki te kaupapa. E kōrero ana mō te kanorau – te tini o ngā purapura me ngā hiahia rau hei tautoko i tō rātou oranga. He mea tāpiri e mātou - Kia Torowhānui te Puretumu - ki te ingoa o te rīpoata, e tohu nei i te panonitanga mai i ngā tūkanga kore nei i eke ki te puretumu torowhānui.
E mihi ana ki ngā pou tikanga i ā rātou kōrero āwhina me te karakia, te waiata hoki, i tukuna mai ki te kōmihana hei tūāpapa mō tēnei rīpoata e hāngai ai ki ngā tikanga Māori me te whakaāhuru i ngā kaupapa o roto.
Ka whakaatu te rīpoata nei i te nui me te pānga o ngā tūkinotanga me te korenga e manaaki i te wā o te noho taurima. Hāngai ana te titiro ki tā te Karauna me ngā wāhi whakapono kore i tuku ki ngā purapura ora, ō rātou whānau me ngā tūhononga tautoko, puretumu torowhānui tika, i ngā tau maha.
Me mātua panoni ētahi āhuatanga. He whānui ngā hītori me ngā horopaki o ngā purapura ora. Ka ahu mai te nuinga i ngā wāhanga o ngā hapori kāore i tino waimarie – pēnei i ngā tamariki, ngā rangatahi me ngā pakeke whakaraerae, ngā Māori, ngā uri o Te Moana-nui-a-Kiwa, ngā tamariki nō ngā whakatipuranga pōhara, te hunga Turi, te hunga hauā hoki, ngā wāhine me ngā kōtiro.
He whānui ā mātou tūtohi. He whānui ake i ētahi atu kaupapa puretumu kua whakatūngia ki tāwāhi. Me pēnei e ai ki ā mātou mahi e hoki ai te mana me te oranga ki ngā purapura ora i rongo i te tūkinotanga me te kore manaaki i te wā o te noho taurima i raro i te Karauna me ngā wāhi whakapono.
E ngā purapura ora: i whakarongo mātou ki a koutou, ō koutou whānau, tūhononga hoki, ki ō koutou wheako me ngā pānga o ngā tūkinotanga me ngā kore manaaki i rangona, e rangona tonutia ana i te wā nei. Kua tuia ā koutou kōrero ki roto i tēnei rīpoata. E mihi ana i tō koutou kaha, māia, manawatītī hoki ki te tuari kōrero. Me i kore ake koutou, kua kore tēnei rīpoata. Me mihi hoki ki ngā purapura ora kāore anō kia kōrero mai. Waihoki, e mihi ana ki ngā purapura ora kua riro atu ki te pō.
Me mihi hoki ki ngā mema o te rōpū arataki purapura ora, Kararaina Beckett koutou ko Jim Goodwin, ko Keith Wiffin me Gary Williams. Ki ngā mema hoki o Te Taumata – Prue Kapua koutou ko Sharon Hawke, ko Liz Mellish MNZM, i te tau o ā koutou kōrero, pātai hoki hei whanake i te rīpoata, hei whakawhenua hoki i te pae tawhiti i roto i te ao hurihuri nei.
Ka tuku a mātou whakaaro manaaki ki te whānau a Neville Baker, he mema o Te Taumata, kua riro atu rā; e te rangatira, haere atu rā.
Kāti, ngā whakamānawatanga ki te hēkeretari me te hunga rōia i taunaki i te Royal Commision me ō rātou tirohanga whānui, pūkenga, wheako, paunga kaha hoki hei whakarite i te rīpoata nei.
Ki te pānui koe i tēnei, he haepapa nui kei runga i a koe kia mātua haumaru ngā tamariki, ngā rangatahi me ngā pakeke whakaraerae i Aotearoa, i ngā hē, ā, kia whiwhi atawhaitanga, ngākau aroha hoki e haumaru ai, e ora ai, e puāwai ai hoki rātou. Me rongo tō reo kia:
utu ngā wāhi Karauna, ngā wāhi whakapono hoki i ō rātou hē
whiwhi puretumu torowhānui tika
whai kaupapa here tūmatanui a Aotearoa e hāngai ana ki te poipoi i te matatika, ki te whakaheke i ngā rerekētanga ā-hapori, ā-pūtea hoki me te whakarite tautoko tika mō ngā whānau, te whanake hoki i te kotahitanga ā-hapori.
E akiaki nei mātou i a koutou ki te kōrero, e mōhio ai tātou, ngā kirirarau o Aotearoa, he tika ngā mahi e mahia ana.
Acknowledgements
The multitudes from humble flax roots to distinguished leaders across this land, we acknowledge you with great affection. Greetings one and all.
We are pleased to present – He Purapura Ora, he Māra Tipu. The name of our report was given to us by our pou tikanga – Waihoroi Hōterene, Moe Milne, ONZM, Paraone Gloyne and Dr Hana O'Regan. They drew on the whakataukī "he purapura ora, he māra tipu" as it reflects the idea of a seedling that, despite being trampled upon and losing a part of itself, still has infinite potential to grow and generate. - Survivors similarly retain a life essence and ability to regenerate and grow despite the trauma that they have endured in their lives. The concept is also inclusive of all people. It speaks of diversity – of seeds coming in every shape and form and with a diversity of needs to support their oranga, or wellbeing. We added - From Redress to Puretumu Torowhānui - to our report's name, signaling transformation from inadequate processes to holistic redress.
We are grateful for the advice we have received from our pou tikanga and for the karakia and waiata gifted to the commission that frame this interim report in a way that is consistent with tikanga Māori, while also ensuring the kaupapa discussed is held safe.
This report recognises the scale and impact of abuse and neglect in care. It focuses on the failure over many years by State or faith-based institutions, to provide survivors, their whānau and support networks with effective puretumu torowhānui, holistic redress.
Transformative reform is urgently required. Survivors come from all backgrounds and situations. Many come from the most disadvantaged or marginalised segments of our community – including children, young people and adults at risk, Māori, Pacific, children from impoverished backgrounds, Deaf and disabled people and women and girls.
Our recommendations are far-reaching. They are more ambitious than any other redress system or scheme that has been established overseas. Our work to date tells us that this is necessary in order to restore the mana and oranga, or wellbeing of survivors who have suffered abuse and neglect in State or faith-based care.
To survivors: we have listened and heard from many of you who, often supported by your whānau and networks, have shared your experiences and discussed the profound impact the abuse and neglect in care you have suffered has and continues to have on your daily lives. We have woven your kōrero into this report. We thank you for your courage, bravery and resilience in sharing your kōrero with us. Without you we could not have written this report. We acknowledge those survivors who have not been able to come forward. We also acknowledge those survivors who are no longer here to share their kōrero with us directly.
We also acknowledge the mahi, or work, that the members of our survivor advisory group, Kararaina Beckett, Jim Goodwin, Keith Wiffin and Gary Williams, as well as the members of Te Taumata – Prue Kapua, Sharon Hawke and Liz Mellish MNZM contributed to the development of our report. We thank you for your careful and considered kōrero and pātai which greatly improved our report and ensured that our vision for the future is strongly grounded in reality.
We offer our heartfelt condolences to the whānau of the late Neville Baker, who was a member of Te Taumata and who recently passed away.
Finally, we express our gratitude to the secretariat and counsel assisting the Royal Commission, who brought their diverse views, skills, experience and hard work to the preparation of this report.
All who read this report have a vital role in ensuring that our children, young people and adults at risk in Aotearoa New Zealand are safe from harm, and are treated with atawhai (kindness) and compassion, so that they are safe, well and thriving. Your voices are needed to ensure that:
State and faith-based institutions are held to account for the wrongs that have been committed
meaningful puretumu torowhānui, or holistic redress, is provided
Aotearoa New Zealand has public policies in place aimed at fostering fairness, reducing socio-economic disparities, providing adequate support for whānau and improving social cohesion.
We encourage you to speak up so that together, we as citizens of Aotearoa New Zealand, can know the right steps are being taken to eliminate abuse in care.

Coral Shaw
Chair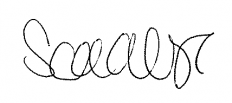 Sandra Alofivae
Commissioner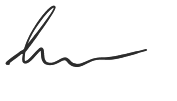 Andrew Erueti
Commissioner


Paul Gibson
Commissioner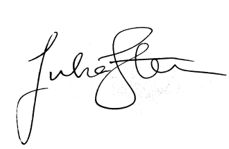 Julia Steenson
Commissioner